Main content starts here, tab to start navigating
Private Events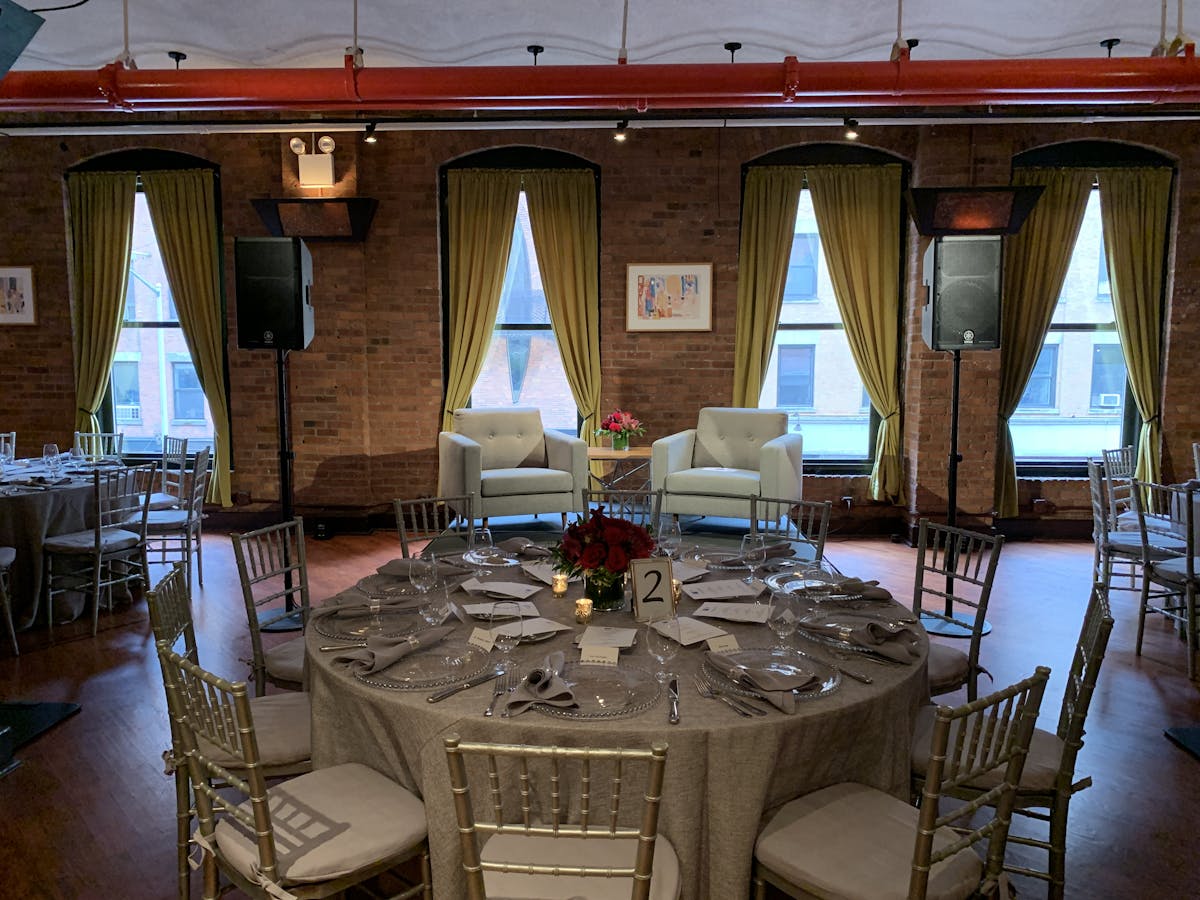 Slide 1 of 2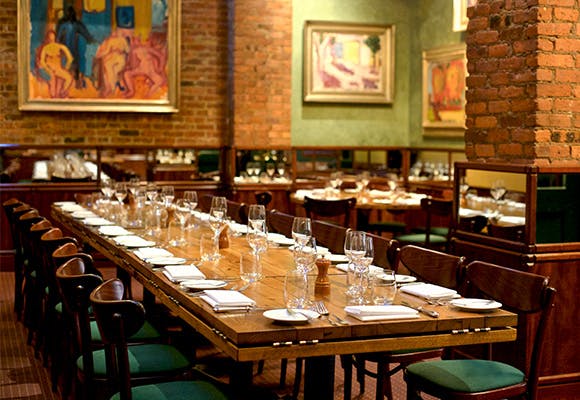 Slide 2 of 2
Main Dining Room
Tribeca Grill's Main Dining Room is the focal point of the restaurant, and conveys a stylish industrial warehouse look and feel. The room features an old mahogany bar from the famed "Maxwell's Plum," exposed brick walls and artwork by the late Robert De Niro, Sr. The entire Dining Room may be reserved for cocktail receptions up to 350 guests or a formal dinner for 175. For gatherings up to 500 guests, arrangements may be made for booking the entire Tribeca Grill Duplex. This allows for simultaneous dancing, dinner and cocktails throughout the course of your event.
Loft
Located on the second floor, the Loft is a warm, open space that boasts rich hardwood floors, 15-foot ceilings, and exposed brick walls. It also offers a separate entrance and private amenities. A versatile room, it can be dressed easily for elegance, or played down for a fun casual feel. Although the room can accommodate a maximum of 120 guests for a formal dinner, the design works equally well for smaller gatherings of 30 or receptions for 175. The Loft may also be booked for gallery exhibitions, fashion shows, business presentations, or in combination with the adjacent screening room.
Gallery
This private, bright and intimate room is ideal for breakfast meetings, business luncheons and dinners, birthday parties, wine dinners, as well as many other social gatherings. The room can accommodate up to 40 guests for a formal event, but works equally well for board meetings of 20. By afternoon or evening, the Gallery is a charming setting for all your entertainment needs.
Screening Room
The Tribeca Screening Room is a THX certified state-of-the-art screening room located adjacent to the Loft. Our state-of-the-art digital cinema projection and film equipment and can facilitate mixed media presentations for Power Point, laser disc, HD presentations and 16-mm film. The theater has 72 seats but can expand to fit up to 95. Please contact the Screening Room directly for availability and other details 212.941.3930.