Main content starts here, tab to start navigating
Wine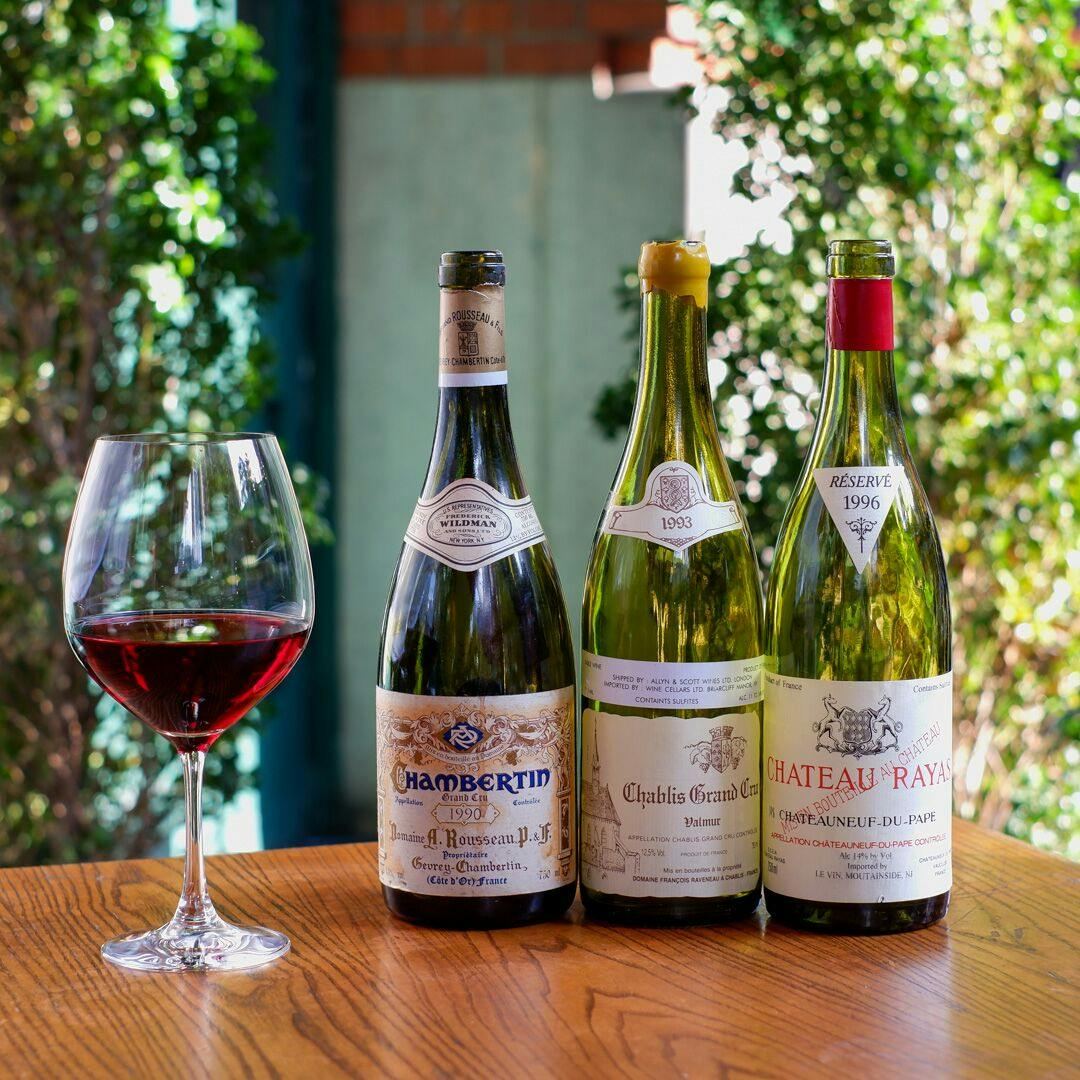 Our Wine Spectator Grand Award-winning wine list is arranged by grape varietal and differentiated by region. The list is international, with a focus on California, Burgundy, and Rhône wines. There are several vertical listings of California Cabernets that came directly from their respective producers.
Our Châteauneuf du Pâpe selection is the largest in the world; the wines from this Rhône Valley village are among the best values in the market today. Often produced from old, low yielding vines, the wines of Châteauneuf du Pâpe display concentrated and spicy flavors that complement our menu.
We have many rare wines in our collection. They include magnificent aged white and red Burgundy, red Bordeaux, and Rhône wines. The best of the best are featured in our wines of the century, something to consider on a special occasion.
All of our wines are kept in our temperature-controlled cellars at 58 degrees, and some may need a few minutes to warm up in the glass when they are ordered. Every effort is made to ensure that each of our wines experiences a positive, graceful evolution in bottle. Please understand that there can be bottle variation with wines that have been aged for long periods of time.
Wine Team


David Gordon
Wine Director




Lewis Starkey
Head Sommelier